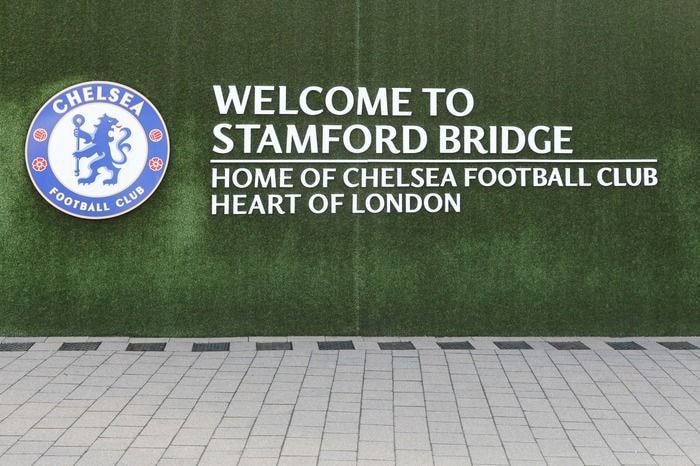 What to see at Chelsea FC stadium (Stamford Bridge)?
The stadium of Stamford Bridge (also called "The Bridge") is the home of Chelsea Football Club, European champion and several times winner of the Premier League.
It is one of the most important football teams in London and one of the biggest football clubs in the world.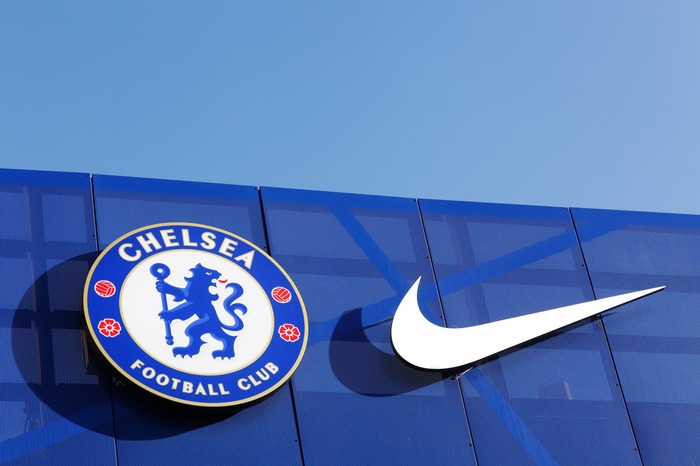 Stamford Bridge Stadium is one of the most visited and popular football stadiums in England.
History of Stamford Bridge Stadium
Stamford Bridge Stadium - named after the bridge next to the main entrance - was inaugurated on April 28, 1877 and was the home of the London Athletic Club of London for almost 30 years.
On September 29, 1904, the new owner, Joseph Theophilus Mears (aka JT Mears) - brother of the previous owner, Henry Augustus Mears (aka Gus Mears) - decided to turn it into a 100,000-seat football stadium (fashionable sport at that time).
He first proposed it to the team of Fulham FC, another football club in the English capital, who refused.
It was in 1905 that Stamford Bridge stadium became home to Chelsea FC - a club created by JT Mears - for the 1905/1906 season.
On September 4, 1905, a first football match was played there: Chelsea hosted Liverpool for a friendly match.
In 1957, a lighting system was installed for night-time games.
In 1997, it underwent major renovations which resulted in a reduction in its capacity from 70,000 places (when it opened) to 40,834 places.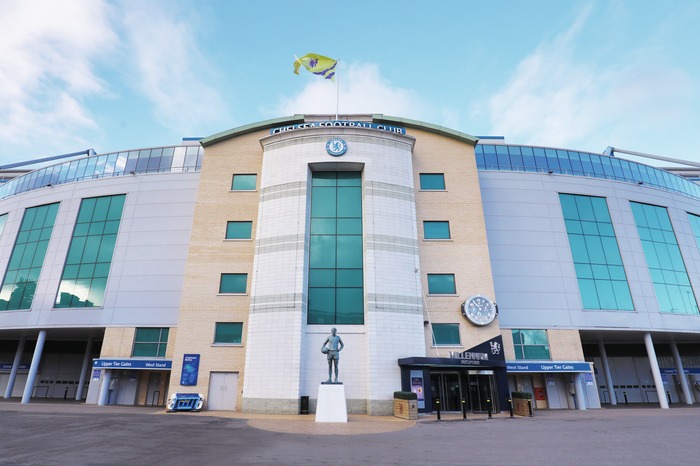 Hundreds of epic matches have taken place at Stamford Bridge stadium and football legends like Frank Lampard, Didier Drogba, John Terry and Gianfranco Zola have borrowed the access tunnel to the land.
Chelsea FC have also won several titles, it is one of the clubs with the most trophies in England.
Among all his triumphs we will notably remember the 2012 UEFA Champions League, against Bayern Munich - but also 8 Premier Leagues, 8 FA Cups, 2 UEFA Europa League and a UEFA Super Cup.
Stamford Bridge stadium has also been the home of the English national team and has hosted the FA Cup (Football Association Challenge Cup) several times - the England Football Cup - and Charity Shield matches.
A record of assistance
In the 1930s, spectators watched games standing up, not sitting down. In 1935, Stamford Bridge Stadium broke an attendance record by hosting 82,905 people for a friendly match between Chelsea FC and Arsenal FC.
This match saw the second-largest attendance at an English football match.
Visiting Stamford Bridge Stadium
Unique for its architecture and comfort, the Chelsea "Blues" stadium - which has seen Jimmy Greaves, Eden Hazard, but also Didier Deschamps, Claude Makélélé and William Gallas - is one of the most important, iconic and legendary football stadiums in the world.
It is a must-visit for all fans of Chelsea FC, English football, or more generally for all football enthusiasts.
It measures 103 meters long for 67 meters wide and 35 meters high, and its capacity is 42,055 seats.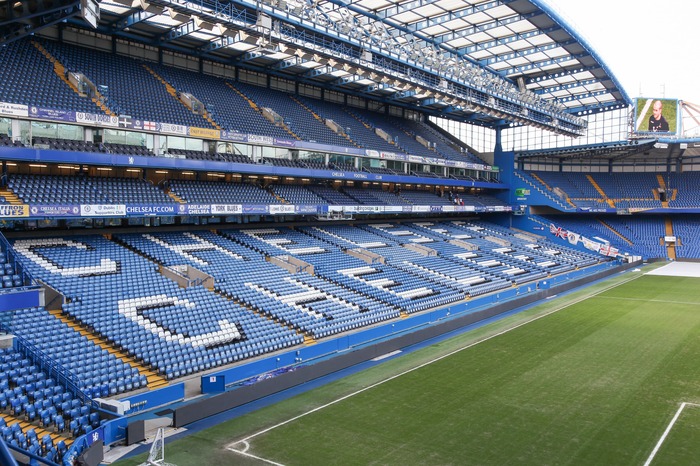 Guided tour: Chelsea Stadium Tour
Chelsea FC: Stamford Bridge + Museum
From 28 € (or £24)
From £24 (or 28 €)
Alone, with friends, family or in a group, the guided tour of the stadium will show you all the places normally reserved for players and officials:
the dressing rooms of the Chelsea FC team,
the visitors' changing rooms,
the access tunnel to the land,
the field,
the sideline,
the stands,
the trophy room,
the press conference room,
and the TV interview room.
The guides (English speaking) are passionate, enthusiastic and knowledgeable about Chelsea FC - one of the biggest European football clubs. They will tell you about the glorious past of Stamford Bridge and give you a glimpse into the future of Chelsea FC.
Allow around 1 hour for a guided tour (without the museum). audio guides are available in 8 languages ​​(English, German, Italian, Spanish, Mandarin, Cantonese, Japanese and French).
Photos and videos are allowed!
The Chelsea FC Museum
In the Chelsea FC museum, which traces more than 100 years of the club's history, you can admire the various titles obtained in national and international competitions, soundtracks and videos of the great moments from Chelsea Football Club, one of football's most fascinating stories - but also historic equipment and balls, used by legends like Hernan Crespo, Michael Ballack and Petr Cech.
With its interactive exhibits, touch screens and audio-visual shows, the museum traces the evolution of the club from its beginnings in 1905 to today.
The Champions League and FA Cup trophies are not displayed on the days and the day before home match days.
Luggage and strollers are not allowed and the stadium has no left luggage.
The souvenir shop
Stamford Bridge stadium has a souvenir shop - accessible only to stadium visitors - offering various Chelsea FC themed products: t-shirts, scarves, mugs, calendars, etc..
Accessibility
The Stamford Bridge Stadium Tour is wheelchair accessible.
Remember to indicate this when making your reservation.
Stamford Bridge Stadium Tickets
Get the best price by purchasing your Stamford Bridge Stadium tickets from one of our partners:
Chelsea FC: Stamford Bridge + Museum
From 28 € (or £24)
From £24 (or 28 €)
The ticket includes a guided tour of the stadium as well as access to the museum.
Due to its higher prices on site, it is strongly recommended to book your tickets in advance, on the internet. It is possible to book up to 2 months in advance.
Stamford Bridge Stadium opening hours
Stamford Bridge Stadium is open all year round:
Guided tours (Chelsea Stadium Tours):

From September to March: every day, from 10 a.m. to 3 p.m. (departure every hour)
From April to June: every day, from 10 a.m. to 4 p.m. (departure every hour)
July and August: every day, from 10 a.m. to 5 p.m. (departure every hour)

Museum: daily, 9:30 a.m. to 5 p.m.
December 24 and 31: from 11 a.m. to 2 p.m.
Visits are not possible on match days and the day before Champions League matches.
Getting to Stamford Bridge stadium
Stamford Bridge Stadium is located in West London, in the Hammersmith & Fulham district, in Walham Green, just outside the Chelsea district.
Address: Stamford Bridge, Fulham Road, SW6 1HS, London
To get there, 4 options:
Tube: District line - Fulham Broadway stop (3 min walk)
Overground: West Brompton or Imperial Wharf stations (15 min walk) - on the District line between Clapham Junction and Willesden Junction
Bus: lines 11, 14, 22, 211 and 414 - stop on Fulham Road
Boat: RB6 - Monday to Friday, Chelsea Harbor Pier stop (19 min walk)
It is not advisable to come by car on match days, the traffic is often difficult.
Close to Stamford Bridge Stadium
Take advantage of your visit to Stamford Bridge stadium to visit:
Brompton Cemetery: 900 m (11 min walk)
National Trust's Carlyle's House: 2 km (26 min walk)
Battersea Park: 2.4 km (30 min walk)
Natural History Museum: 2.6 km (33 min walk)
Victoria & Albert Museum (V&A Museum): 2.7 km (34 min walk)
Design Museum: 2.9 km (37 min walk)
Official sources