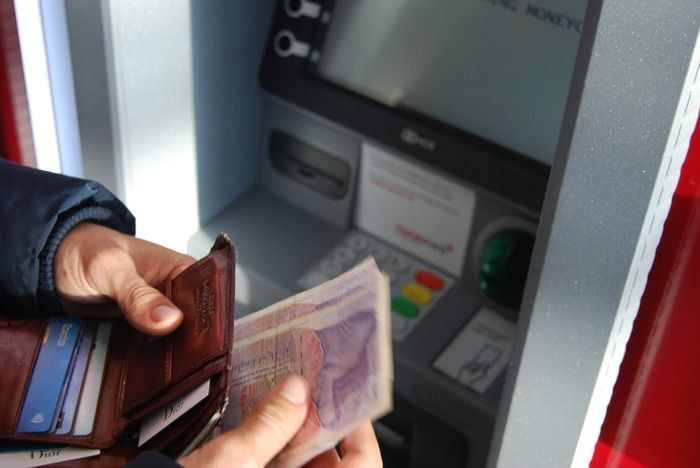 How to open a UK bank account?
In the United Kingdom, the currency used is pound sterling.
Most foreign banks take commissions for each payment and / or withdrawal made in pound, so it is advisable to open an English bank account if you plan to move to more or less long term.
To receive salary payment in sterling, you must have a bank account at an English bank or a multi-currency mobile bank (Monzo, Revolut, Starling Bank, etc.)
Traditional banks
Conditions
In the UK, all bank accounts include a free debit (contactless) card.
Credit cards are more difficult to obtain and require UK banking history.
English banks generally do not charge any fees for maintenance, management, opening, closing, withdrawal from cashpoints or Automatic Teller Machines (ATMs), etc.
Withdrawals at competing ATMs or located in metro and train stations and marked "Free cash withdrawals" are free of charge. Withdrawals from ATMs located in bars or nightclubs can be commissioned.
You can close your English bank account with a simple phone call to your bank or a visit to one of its branches.
Supporting documents
To open a bank account in England you will need:
Your valid identity card or passport - the national identity card is not always accepted, prefer the passport.
A proof of address - which certifies that you reside in the United Kingdom. You can provide:

Your rental contract
The certificate of your NIN (National Insurance Number)
A recent payslip
A bill for electricity, gas, water, internet, telephone, etc.
Your Council Tax
Any other document that proves your residence in the United Kingdom and / or the reason for your coming: university registration certificate, employment contract, letter from your au pair host family, etc.
This proof of address will also come in handy for other administrative procedures in the UK - such as registering with the NHS or finding a job.
The bank requiring the fewest supporting documents is the Lloyds bank.
Banks
If you have an employment and hire contract, you will have no problem opening a bank account in England - so you can choose any bank you want.
The main English banks are:
Having a foreign bank account at one of these banks doesn't change anything, you will be considered a new customer in the UK.
There are 4 types of bank accounts:
Standard current account: bank account free of charge, with a free debit card (contactless) - but without authorized overdraft.
Advanced current account: same options as the standard bank account, but with an authorized overdraft.
Special current account: same options as the advanced bank account, but with advantages (bonus points, travel insurance, promotional offers, more attractive interest rates, etc.).
Savings accounts: bank account without fees - with an interest rate between 0.5% and 1.5%.
In the UK, income on bank interest less than or equal to £1,000 is tax exempt.
Opening an account
Prepare your supporting documents: passport, proof of address (or any other document that proves you reside in the UK).
Choose the bank in which you will open a bank account: proximity to the branch, type of account, etc.
Make an appointment (online or directly at a branch).
You should be able to answer the following questions:

What is your arrival date in the UK?
How long do you plan to stay in the UK?
What is your residential address?
What is the reason for opening the bank account? (salary, payment of your rent, etc.)
How much are your monthly income and expenses?
Come to the meeting.
You will receive your debit card within 3 days of opening your bank account.
English banks have no common policy for opening a bank account - if you have a problem, just go to another bank or branch!
Mobile banks
Opening a bank account in a mobile bank is usually easier.
Most mobile banks are free of charge and multi-currency: perfect for managing your transfers to / from abroad.
Among the most famous are:
N26 has stopped its operation in the UK since 15th April, 2020.