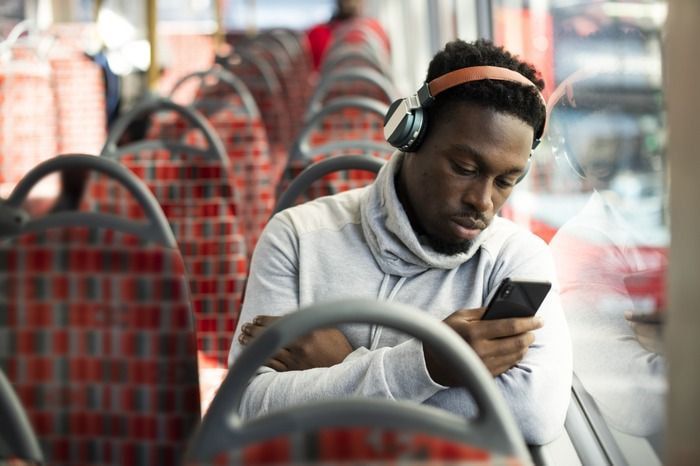 What are the best mobile apps for learning English?
If you prefer smartphones (or tablets) to the traditional English lessons, you should know that there are many mobile applications to learn or progress in learning the English language.
Discover below our selection of the 10 best mobile applications for learning English - from home and at your own pace!
English in a month
Learn English in 30 days, that's the promise of this mobile application!
The app English in a month is presented in the form of a social network bringing together some 5 million users - native speakers of English-speaking countries exchange with learners from all over the world.
This app is completely free but only available on the Google Play.
Babbel
The Babbel application - created in 2007 - and certainly the most famous of all. It offers the learning of English as well as about fifteen other languages.
With a fun interface, the application offers oral and written exercises - for beginners, intermediate or advanced level.
You can choose to learn British, American, Irish, Canadian, Australian, or New Zealand English!
This app is available at App Store and the Google Play - but is chargeable (between £4.75 or 4.95€ and £9.99 or 9.95€ per month depending on the length of subscription).
BBC Learning English
The BBC Learning English mobile app invites you to play a character and converse with a pre-recorded interlocutor.
Used in addition to an application offering more targeted exercises in grammar, conjugation and vocabulary, this application will allow you to accelerate your learning of the English language.
Busuu
The Busuu application offers "school-like" courses: notions of vocabulary and grammar, dialogues in the form of stories to read and audio documents.
Duolingo
The Duolingo application is one of the essentials in mobile applications specialising in language learning.
Vocabulary, conjugation, grammar, punctuation and listening comprehension - learn while playing thanks to the different missions that will be offered to you as you learn.
The application also offers a saving tool which allows you to start an exercise on your tablet... and end it on your smartphone!
Gymglish
The Gymglish application offers to learn English in a dedicated cultural universe, quirky characters, accents, various personal and professional situations.
10 minutes a day only - concise but regular efforts and over time!
Memrise
The Memrise application is a learning tool based on the use of vocabulary cards to memorise. These maps are created and enriched by the user community.
Excellent tool to start - or to accompany you on your escapades in Anglo-Saxon countries!
MosaLingua
The MosaLingua application provides lessons using the spaced repetition method: several thousand cards to memorise will be presented to you in unexpected ways as you learn - to expand your vocabulary as much as possible.
VidaLingua
The VidaLingua application offers a complete dictionary-translator and example sentences for the different situations of the everyday life - the perfect travel companion for beginners!
The application can be used both online and offline.