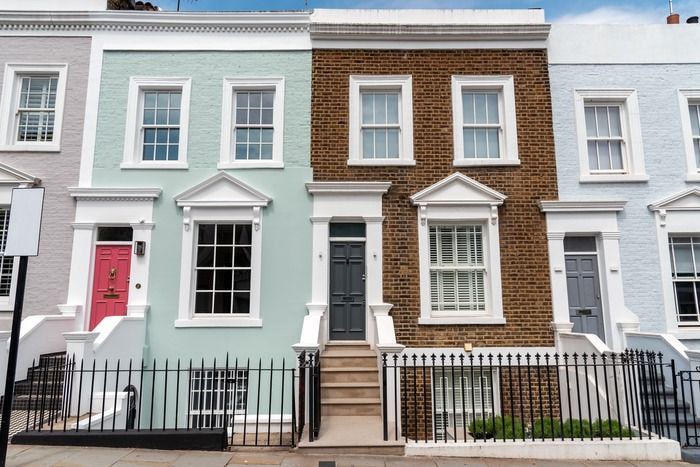 How to find an accommodation in London?
Be aware that it is not mandatory to have a UK bank account to rent property in London.
If you choose to pay your English rent with a bank account from abroad, don't forget to take into account changes in the exchange rate and potential bank charges applied by your bank!
Short breaks: holidays and weekends
For a short stay, youth hostels, Airbnb rentals, student residences or couchsurfing are the most practical and economical options.
Youth hostels
London youth hostels are getting cleaner. The price / quality ratio is very interesting. The ones we recommend are clean, secure, and have a bar inside, making it easy to bond and meet other travellers.
Book directly on the hostels' websites to benefit from the best rates!
Airbnb rentals
The Airbnb platform allows you to rent any type of property from person to person : room, apartment, house, etc.
Airbnb rentals are under rental agreement and payment is secure.
Give a priority to properties with several positive comments from previous tenants.
Other platforms offer the same type of private individual rental:
Student residences
University residences are plentiful in London and not all are reserved for students . Outside of school, most of them are transformed into seasonal accommodation.
Long stays: internship or expatriation
In England, agency fees have been banned since June 2019.
Rentals or shared apartments
For small budgets, colocation remains the most economical option.
Allow about a month of research to find the ideal roommate.
Among the most famous real estate classifieds sites, we find:
AllTrippers : check out our classified ads !

SpareRoom's

Early Bird Access

(£ 10.99 / week) option allows you to contact an advertiser as soon as the offer is posted - otherwise you have to wait a week before you can contact them.
Avoid remote video tours - and don't pay upfront to reserve an apartment or room you've only seen in photos.
Specialised agencies
The role of specialised agencies is to search for accommodation for you. The services offered are priced from around £ 100 and vary according to search criteria and time.
Relocation agencies for families and businesses:

If you need a guarantor, there are also specialist agencies like
Housing Hand
.
Rent payment
In the UK, although rent prices are usually advertised on a weekly basis, rent is payable monthly - on the anniversary date of the lease.
Unlike many countries in Europe, in the UK a lease can start on any day of the month - including a Sunday or a public holiday.
In the UK, the average lease term is
12 months
.
Leases of 2 or 3 years are also frequent but generally include an exit clause of the lease from the 12th month.
Calculation of monthly rent and weekly rent
To calculate a monthly rent from a weekly rent: just

multiply it by 52

(number of weeks in a year), then

divide it by 12

(number of months in a year).
To calculate a weekly rent from a monthly rent: just multiply it by 12 (number of months in a year), then divide it by 52 (number of weeks in a year).
Example: A rent of £162 / week corresponds to a rent of 162 x 52/12 = £702 / month.
Unlike in other countries, there is no winter break in the UK. In the situation where the landlord has the right to evict their tenants legally, he can do so at any time of the year.
Deposit
As many countries, owners ask for a deposit to prevent possible damage to the accommodation.
Generally allow 1 to 2 months of rent - and be vigilant during the inventory of fixtures when entering the accommodation so as not to be wrongly accused during the inventory of fixtures.
Deposit protection
The protection of your deposit is compulsory if you are under a rental contract.
If you are a lodger, the owner has no legal obligation to protect your deposit.
If applicable, your landlord must protect your deposit in one of the 3 government-accredited bodies called the Tenancy Deposit scheme (TDP):
MyDeposits - including deposits formerly managed by Capita.
Your landlord (or real estate agency) must inform you of the organisation used to secure your deposit within 30 days of receiving it.
* You are a lodger if you rent a room in your owner's house and share common living rooms such as the bathroom or the kitchen.
Verification of protection
To check that your deposit is well protected (or if your landlord or real estate agency has not informed you of the organisation guaranteeing your deposit), you can consult the websites of these 3 organisations. By entering some information (example: last name, postal code, rental start date, etc.), they can inform you if your deposit is protected with them or not.
If this research remains unsuccessful, do not hesitate to contact these 3 organisations by phone:
In the event of a dispute regarding the return of your deposit, contact Money Claim.
Council Tax
In the UK, you have to pay Council Tax if:
you are 18 years or older
you rent or own a home
Whatever the situation, there is always at least one person known as responsible (liable person) for the payment of the council tax.
The payment of this annual tax is generally divided into 10 monthly instalments distributed from April to January.
You live in a shared flat
The council tax is generally paid by the owner and included in the rents or monthly charges of the various tenants.
Do not hesitate to ask the question directly to your owner or agency!
You rent alone - or with your spouse - an entire apartment
As soon as you move in, you must register with the local administration of your district ( council ) which will provide you with a schedule for the payment of your council tax .
Calculation of the council tax
The amount of the council tax is calculated according to 3 criteria:
Categorisation of your accommodation
The category of your accommodation is defined according to various criteria such as: its size, its location, the value of the accommodation, etc.
The smallest category corresponds to the letter A and the largest to the letter H.
This categorisation is carried out by the Valuation Office Agency (VOA): government agency responsible - among other things - for the categorisation of real estate in England, Scotland and Wales.
Amount associated with the categorization of your accommodation
Specific to each district, the amounts are set by the local administrations.
Depending on your personal situation, you may be exempt or benefit from a reduction on your council tax.
Payment of the council tax
In London, the Council Tax is collected by the local council in which you reside.
You can pay :
By automatic monthly withdrawals from your bank account

Use this option to avoid forgetting to pay!

On the Internet with your bank card
By phone with your bank card
By mail by sending a check
Bank details, website, telephone numbers and addresses are unique to each borough: to find your local government website, use the postcode search tool on the official UK government website.
Exemption or reduction
Depending on your personal situation, you may be exempt or benefit from a reduction on your Council tax.
Different criteria define your eligibility:
Your residential status

Your income
Your household income (your savings, pensions and your partner's income)
The district in which you live
The number of dependent children
If your children live with you
If other adults live with you
If you are a student
If you are disabled
If your accommodation is unoccupied or used as a second home

Social benefits already granted to you

Etc
The rules are different from one district to another!
To find out if you can be exempt or benefit from a reduction on your council tax , use the Apply For Council Tax Reduction tool on the official UK government website.
With a pet
Rental
You should know that the owners - whose property contract does not prohibit pets - have no obligation to accept them !
To maximise your chances, do not hesitate to submit a file for your animal (photo, breed, age, veterinarian's report, references from previous owners, etc.) and / or to offer a larger deposit.
If the owner agrees, the deposit is usually increased from 6 to 8 weeks rent - to cover any damage.
Failure to tell an agency or landlord that you own a pet can lead to eviction from your rental and potential loss of your deposit.
Buying
In England, there are 2 types of contract to be an owner:
The freehold : the walls and the land belong to you and you are completely free to own a pet or not.
The leasehold : the walls belong to you - but you lease the land to a third party company.
On this type of contract, the ban on owning a pet is very common - especially in mansions blocks.
In London, contracts are generally leaseholds.
Official sources