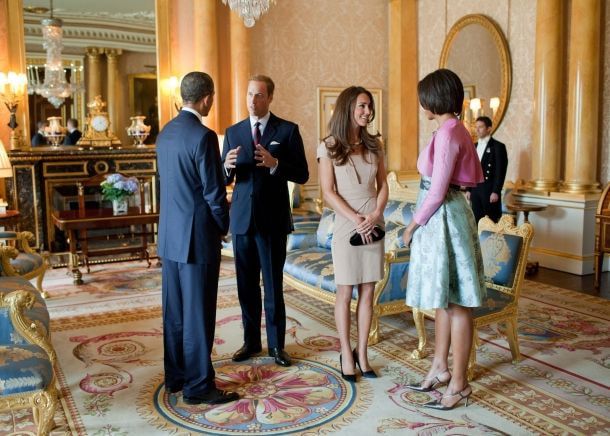 Wie is Kate Middleton?
Catherine Middleton (bekend als Kate Middleton), Princess of Wales, werd geboren op 9 januari 1982 in Reading - Berkshire.
Familie
Kate Middleton is lid van de Britse koninklijke familie, zij is de echtgenote van Prins William.
Sinds hun huwelijk - op 29 april 2011 in Westminster Abbey - draagt ​​ze de titel Hertogin van Cambridge, met de koninklijke hoogheid predikaat.
Ze draagt ​​sinds 8 september 2022 (dood van Koningin Elizabeth II), ook de titels van Hertogin van Cornwall en Duchess of Rothesay - evenals de titel van Princess of Wales, sinds 9 september 2022.
Samen hebben ze 3 kinderen: George of Wales, Charlotte of Wales en Louis of Wales.