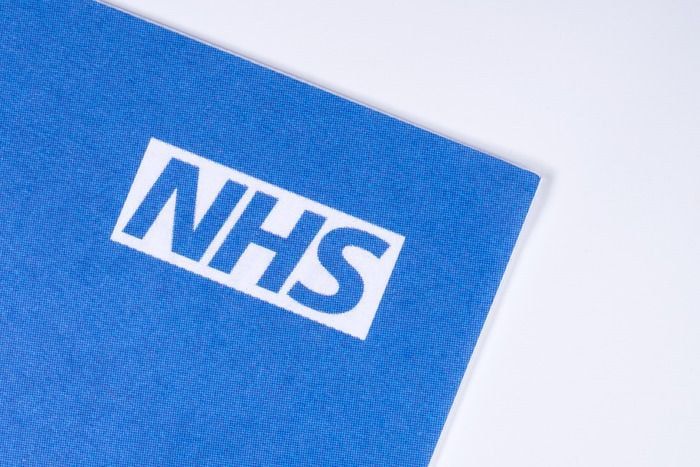 Hoe werkt het Britse gezondheidszorgsysteem?
The UK health system is predominantly public and managed by a single body: the NHS (National Health Service).
Primary care (general medicine, sexual and reproductive health and emergencies) is free for anyone residing on English soil.
The healthcare system in England is the 14th best healthcare system in Europe.
General practitioner (GP)
If you move to the United Kingdom for more than a year - you will have to go to the practice or medical center closest to you in order to register you.
To find a GP in your neighborhood, use the postcode search tool Find a GP on the official NHS website.
Make sure that the chosen practice or medical center accepts new patients and that your postal code is accepted - GPs only accept patients domiciled in the direct vicinity of the practice or medical center. Also remember to consult the counter opening hours for new registrations.
You will be given a first appointment with a nurse or doctor. This first consultation is compulsory and free. To validate your registration, you will only need these 2 documents:
Your valid identity card or passport.
A proof of address - which certifies that you reside in the United Kingdom. It can be either of:

Your rental contract
The certificate of your NIN (National Insurance Number)
A recent payslip
A bill for electricity, gas, water, internet, telephone, etc.
Your council tax
Any other document that proves your residence in the United Kingdom and / or the reason for your coming: certificate of registration at the university, employment contract, letter from your au pair host family, etc.
At the end of this first consultation, allow 2 to 7 days to get an appointment with a GP (General Practitioner).
In an emergency, you can request an emergency consultation, go to a walk-in center without an appointment or call 111.
Your medical file will be accessible by all NHS doctors (medical center, hospitals, etc.).
You cannot consult a specialist without having been referred by a GP.
Walk-in Centers
The walk-in centers are general medicine consultation centers, without appointment.
They usually only treat minor flu-like issues or minor injuries - if your condition is more severe you will be referred to the emergency room, a GP (General Practitioner) or a walk-in center where doctors are present.
Due to their walk-in operation, it often takes several hours to be seen for consultation.
Some walk-in centers are open 24 hours a day.
Since 2014, walk-in centers charge between £60 and £75 per consultation if you are not registered with a GP and do not present your European Health Insurance Card.
European Health Insurance Cards
The European Health Insurance Card (EHIC) is free and allows you free access to emergency medical care when traveling within the European Economic Area (EEA) or Switzerland.
In the United Kingdom: European Health Insurance Card (EHIC)
If you are no longer covered by your own country health insurance but by the English health system, you can apply for the European Health Insurance Card (EHIC) via the form online on the NHS (National Health Service) website.
The European Health Insurance Card (EHIC) is valid for 5 years.
Dentists
To make an appointment with an NHS dentist you must first registered with a GP.
The NHS (National Health Service) is a public body, therefore all NHS dentists charge the same rates.
Only "basic" care is free - specific care and treatment is chargeable.
Some dental practices offer a mixed service (NHS and private), they usually work with the NHS for "basic" consultations and also offer more advanced care and treatment as a private practice.
Unlike NHS dentists, private dentists are free to set the prices for their care and treatment and are generally 25 to 30% more expensive.
Prescriptions and medications
Prescription drugs
In England * medicines prescribed by your doctor are sold at a flat rate of £9 per medicine.
They are free only if:
you are over 60 years of age, under 16 years of age or that you are a veteran
you are between 16 and 18 years old and you are student
this is a prescription for contraceptives (female or male)
you benefit from the Maternity Exemption (MatEx) (valid up to one year after the birth of the baby)
you have cancer or chronic disease and the Medical Exemption Certificate (MedEx)
you have the HC2 certificate
you benefit from the Income Support
you benefit from the Income-based jobseeker's allowance
you benefit from the Income-related employment and support allowance
you benefit from the Pension Credit guarantee credit
you benefit from the Universal Credit
* If you live in Scotland, Northern Ireland or Wales, prescription drugs are all free.
If you regularly need prescription drugs, the PPC (Prescription Prepayment Certificate) may help you pay less.
Prescription Prepayment Certificate (PPC)
The PPC (Prescription Prepayment Certificate) gives you unlimited access to prescription drugs through a subscription:
Quarterly: £29.10
Annual: £104
PPC becomes financially attractive when you need more than 4 prescription drugs per quarter or 13 prescription drugs per year.
Non-prescription drugs
You should know that in the UK, a large number of drugs are over the counter in pharmacies (chemist) - but also in supermarkets (Sainsbury, Tesco, etc.)!
Here you will find everything you need to treat colds, nasopharyngitis, gastroenteritis, diarrhea, flu-like symptoms, abdominal pain, allergies, headaches, fever, burns and small wounds, etc.
Ask your pharmacist for advice - and above all, do not hesitate to consult a doctor!
Contraceptives
In the UK, female or male contraceptives (including condoms) by prescription are free.
They can be prescribed in:
the majority of medical centers
community contraceptive clinics
some genitourinary clinics
sexual health clinics
Prescription is possible and confidential for children under 16.
Pharmacies
In the UK, pharmacies (chemists) are generally open from 9 a.m. to 6 p.m. and there is no on-call system!
In London, only a few night pharmacies - known as "late night pharmacies" or "midnight pharmacies"- are open until midnight.
To find the nearest pharmacy to you and its opening hours, use the postcode search tool Find a pharmacy on the official NHS website.
Zafash Pharmacy is the only pharmacy in London to be open 24/7 - all year round!
Emergencies
To find out the location of medical centers, walk-in centers, hospitals, hospital emergency services (A&E - Accidents and Emergencies), pharmacies, dentists, etc. closest, use the postcode search tool Find services near you on the official NHS website.
Hospitals in the UK have emergency departments: A&E (Accidents and Emergencies). You can go there at any time of the day or night, consultations are free - but the wait can be long...
Emergency numbers
These phone numbers are free and official in the UK.
If your English level is low or if you prefer to speak another language, do not hesitate to ask for the assistance of an interpreter during your call.
Medical emergencies - firefighters - police
The phone number for life-threatening emergencies is 999.
As everywhere in Europe, the 112 is also active for this type of emergency.
Medical advice (except emergencies)
The telephone number for medical advice (excluding emergencies) is 111.
Police (except emergencies)
The telephone number for the police (excluding emergencies) is 101.
Because the English tend too often to use the famous 911 ("nine one one") of American films, the British authorities have decided to activate it in parallel with the 999!
Blood donation
To donate your blood, register at official NHS website for blood donation and make an appointment at a collection center near you.
You can donate blood only if you:
are in good health
weigh between 50 kg and 160 kg
are between 17 and 66 years old (70 years old if you have already given blood)
are over 70 years old and have donated blood within the past 2 years
You can donate blood every 12 weeks if you are male, 16 weeks if you are female.
Family planning
In the UK, there is the Family Planning Association (FPA) where you can benefit from different services.
You can also benefit free from the same services in GUM Clinic (Genitourinary Medicine) and Sexual Health Clinics:
HIV and hepatitis tests
emergency treatment or contraception (IUD, morning-after pill, etc.) following unprotected sex
follow-up in case of sexual assault
condoms
Official sources
Useful links