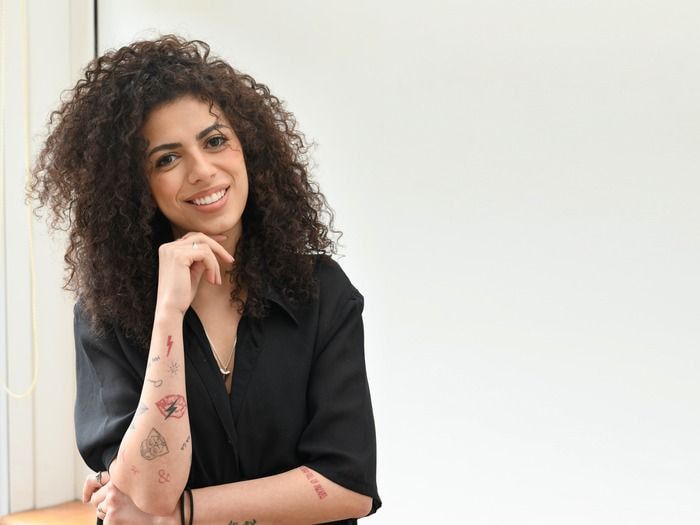 Interview with Terrie TitouuTattoo, tattoo artist
This week, we went to meet Terrie TitouuTattoo, tattoo artist at Urban Retreat.
Who is behind Terrie TitouuTattoo?
(Terrie) "I am 28 years old, I am a native lebanese but I was born and raised in Paris. I have a professional baccalaureate in crafts option Haute Couture fashion and I also did an MJM art school in interior design.
I started my tattoo training in February 2013 in Paris, at the Tattooroom with Hervé Kadje. First in person, then remotely for a few months during a first trip to London, and again on site until June 2015 - before returning to settle permanently in London.
The time to make a name for myself and to be able to live off my passion, I worked in a nightclub in South Kensington 5 evenings a week and I tattooed, at home, my first customers.
The tattoo shops didn't want me: I didn't have the expected style and people laughed at me when I talked about small tattoo. My French training and my lack of experience also had a lot to do with it.
But I stood up, I started my own business. I have been living off my passion since June 2016 and I also tattooed a lot abroad until September 2019.
In May 2019, thanks to my great friend Jessica Lemarié-Pires, the house Urban Retreat contacted me to ask me to work with them. I have been working there now since September 2019."
Terrie TitouuTattoo, what is it?
(Terrie) "I am self-employed tattoo artist and I work at Urban Retreat, in Knightsbridge."
Why "Terrie TitouuTattoo"?
(Terrie) "It's a mix of my first name and my nickname.
Terrie is my real name. One day in high school, a friend started calling me Titouu, and the whole group followed. I then started to sign "Titouu" on my drawings. Since that day, this nickname has stuck and has also become my artist name."
Why London?
(Terrie) "I left for London on a whim, to join a friend who had been there for a year.
I was not happy in Paris, I couldn't find my place in the world of work and I was tired of my routine. I was stagnant in my professional projects and my personal life was gloomy... I needed adventure!
London allowed me to find myself."
How do you define your tattoo style and what are your inspirations?
(Terrie) "I specialize in fineline, small tattoo, dotwork and I draw on demand. Inspiration comes directly from my clients, their ideas and their stories: they guide me and I draw, it's teamwork, we create together the project.
I do not impose a project, I work with feeling, with my heart and listening to my clients."
Why do you use vegan ink?
(Terrie) "Quite simply because today we have a choice.
You should know that the ink of a new tattoo stays between 3 and 6 months in the blood, working with natural inks (vegetable and mineral components) therefore seems to me to be the best option."
How did you find your first clients?
(Terrie) "My first clients were my friends and colleagues. I also used social networks, in particular the various French groups in London on Facebook.
In June 2015, I had the chance to tattoo Caroline Receveur - who had seen my work on the skin of one of my former colleagues. Thanks to her, many French clients contacted me afterwards!
Finally, in 2016, word of mouth exploded among my English clientele after Miles Nazaire - from the television show Made in Chelsea (which is also a very good friend of mine) - trusted me."
An anecdote to share?
(Terrie) "It was my mother who offered me all the necessary equipment for my tattoo training!"
Did the health crisis linked to Covid-19 and Brexit have an impact on your activity?
(Terrie) "Brexit had no impact on my business as I have been living in London since 2013 and I now own the settled status - which guarantees me the same rights as a UK citizen and therefore allows me to continue living and working in the UK.
However, because of the Covid-19 pandemic and the various lockdowns in London, I was only able to work 5 out of 12 months in 2020..."
Your future projects for Terrie TitouuTattoo?
(Terrie) "Being able to travel and tattoo all over the world!"
Any advice for a budding entrepreneur?
(Terrie) "Never let go, follow through and fight! Don't be too thin and give the best of yourself."