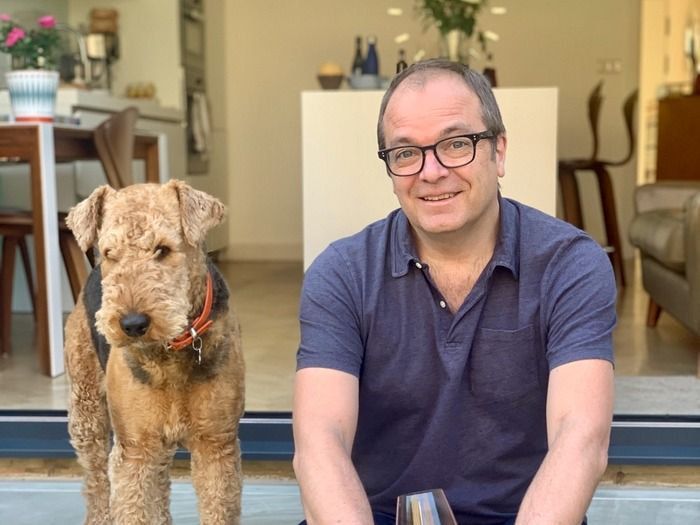 Interview with Marc, the founder of Wine Affairs
This week, we went to meet Marc Venverloo, the founder of Wine Affairs: a company importing French wines to the United Kingdom.
Who is behind Wine Affairs?
(Marc Venverloo) "I have been passionate about French wines for over 30 years!
I am Dutch and I arrived in Paris at the age of 22 to work on the stock exchange. I was very quickly introduced to French wines by my French colleagues: from the grands crus of Bordeaux to the less-known wines from other regions of France.
In the space of 25 years, I finally toured all these regions, curious about the wine exploits that passionate winegrowers told me."
Wine Affairs, what is it?
(Marc) "Wine Affairs is a French wine import company in the United Kingdom - with more than 10 000 bottles in stock, ready to be sent to customers: delivery is made the day after ordering.
Wine Affairs works directly with independent winegrowers who respect the environment: almost all of them have the BIO label and work mainly in biodiversity, that is to say that there is animals in the vines, and trees and grass between the vines.
This balance thus does not need any chemical addition and allows to produce wines of very high quality."
Why "Wine Affairs"?
(Marc) "The name Wine Affairs is a little nod to the English expression "having an affair"."
Why London?
(Marc) "I moved to London in 2013, as part of my work at HSBC bank. And there, big disappointment: impossible to find wine merchants offering the wines of France that I appreciate so much!
I finally left the world of finance in 2017, to start my own company. In September 2018 everything was ready, I just had to buy the wines!"
Do you work in collaboration with French companies in London?
(Marc) "I work with:
delicatessens specializing in French products
cafes that highlight the French gastronomy products
companies that sell corporate gifts."
How did you find your first clients?
(Marc) "My first clients were the French from London whom I met during my career in finance in London; they were particularly pleased that good French wines were readily available and delivered to homes.
The Francophile English clients followed very quickly.
The launch of the company took place during the Beaujolais Nouveau evening in November 2018 and the success was very quick!"
What are your favorite wines?
(Marc) "This question is always very difficult for me...
For a white wine, I would say a Pouilly Fuissé (from the Macon region) - for its minerality and complexity!
In red, I love the fruity wines and particularly Beaujolais: they are fresh, crunchy and not too alcoholic."
An anecdote to share?
(Marc) "Perhaps more of a sad finding than an anecdote: when I arrived in the UK, it was mainly in the pub that I found the wines offered of very poor quality, and after talking to several pub owners, I quickly understood that this would not change: for the English, in the pub we drink... beer."
Pubs work mainly with brewers, the question of wine does not interest them."
Did the health crisis linked to Covid-19 and Brexit have an impact on your activity?
(Marc) "The health crisis we are going through has rather been an accelerator for Wine Affairs: many people have visited internet to order wine.
On the other hand, Brexit complicates things... The delivery times of wines coming from France has become much longer and the costs higher: the documents of export and import are both chargeable, before Brexit these documents were not necessary."
Your future plans for Wine Affairs?
(Marc) "Wine Affairs started with a selection of 35 wines and now offers 120 references.
We would like to further expand our offer to reach 250 different wines and offer our wines for catering. The search for new nuggets is constant and it is a great pleasure for me to discover them."
Any advice for a budding entrepreneur?
(Marc) "Business in the UK is much easier than in France, my advice is to try all the ideas that you think are viable, without hesitation.
At the beginning we always have the impression that the mountain is impassable, but we move forward little by little, and one day we look down and we have already come a long way! "