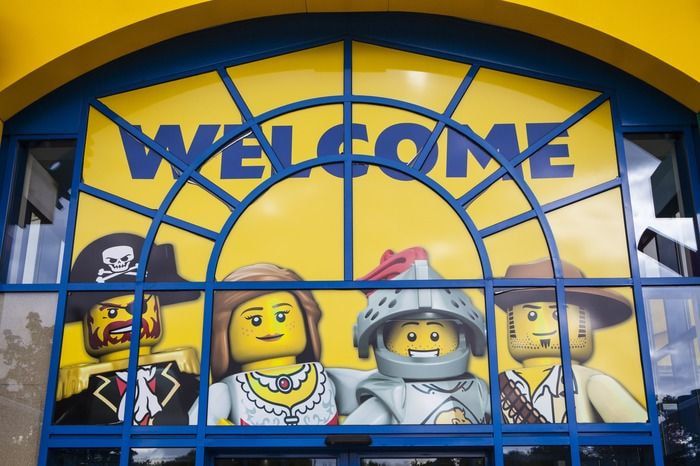 What to do in LEGOLAND® Windsor?
LEGOLAND Windsor is one of the 8 official amusement parks of the LEGO brand: a theme park entirely dedicated to the small colored brick - for young and old!
Close to London (40 km southwest of the city center), it is easily accessible by car, bus or train.
Here you will discover more than 60 hectares of incredible interactive rides, shows and attractions - built with almost 55 million LEGO bricks.
Since opening in 1996, LEGOLAND Windsor has grown into one of the UK's most popular amusement parks, welcoming over 2 million visitors each year. It is the brand's second park, the first is located in Billund, Denmark.
Visit LEGOLAND Windsor
Attractions, shows and models
LEGOLAND Windsor Park offers more than 55 attractions, shows and rides specially designed for children aged 3 to 12 - but accessible to the whole family!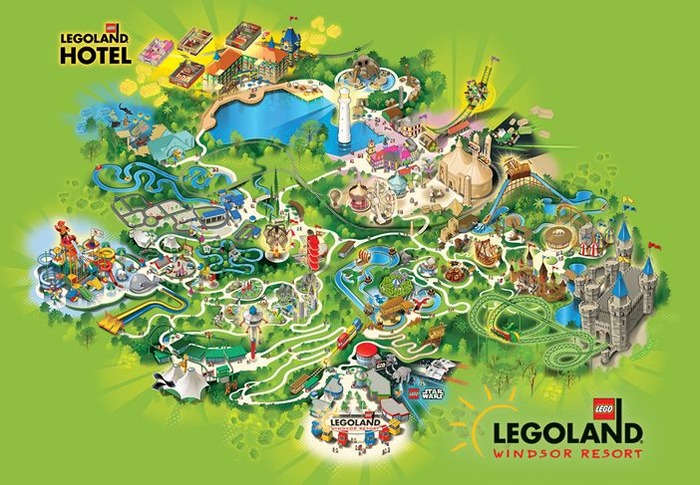 Pick up a map of the park on arrival or check out the map of the park online, and find the location of the attractions you want to do!
The park covers more than 60 hectares divided into 12 themes:
New rides and attractions are added regularly.
Self-adhesive bracelets for children - with the names, surnames and telephone numbers of the parents - are provided at the customer information desks. The child's size is also listed there to facilitate access to attractions that require a minimum height.
Tickets for LEGOLAND Windsor
Take advantage of the best price by purchasing your tickets from one of our partners:
LEGOLAND Windsor
From 33 € (or £29.10)
From £29.10 (or 33 €)
You can also buy your tickets at the park entrance on the day of your visit.
Check the weather forecast before booking your tickets - the majority of attractions are outdoors and are closed during heavy rain. Also plan for waterproof and / or spare clothing for the water attractions!
LEGOLAND Windsor opening hours
LEGOLAND Windsor Park is open year round. The opening hours vary according to the days and the seasons but in general, the park opens its doors from 10 a.m. and closes between 5 p.m. and 7 p.m. depending on the season.
Sleep at LEGOLAND Windsor
To get the most out of your visit, it is possible to book 2-day 1-night tickets at one of the LEGOLAND Windsor Resort themed hotels - 2 of them are located inside the park: the LEGOLAND Resort Hotel and the LEGOLAND Castle Hotel.
The most economical option is to spend the night in an outdoor hotel located in the immediate vicinity of the park.
Getting to LEGOLAND Windsor
To get to LEGOLAND Windsor park, 3 options:
Near LEGOLAND Windsor
Take advantage of your stay in LEGOLAND to visit the city of Windsor:
More info