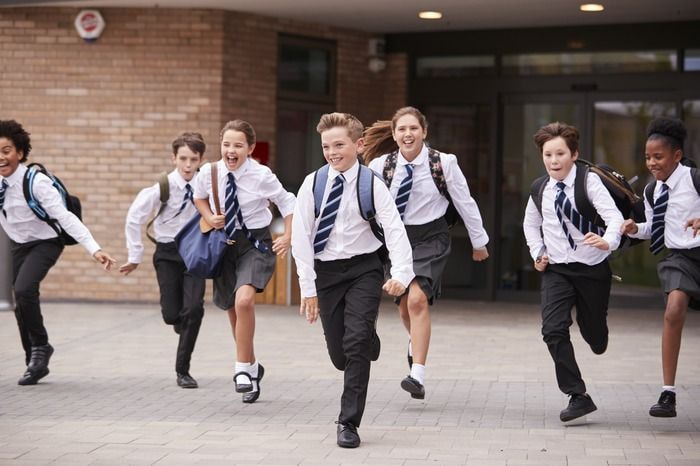 Which English public school to choose?
In the UK, education is compulsory from the age of 5 and the level of education is determined by the age of the child.
Each class is divided into different level groups (sets) for the main subjects (English, mathematics and science) - in order to adapt the teaching to the abilities of each child.
A child may have to change set during a school year.
Repetitions are very rare in the UK.
Once the child is enrolled in school, his presence on school days is compulsory and any absence must be justified. In the event of unjustified absence, a fine (fixed penalty notice) may be issued by the school: £60 / day / parent, for each child absent - increased to £120 in the event of non-payment within 21 days.
Choosing the best English public school
If you arrive during the school year, it is advisable to opt for enrollment in a private school for the current year - and to prepare your application and list of public schools choices for the coming year.
To find the best public school in your neighborhood:
Use the postcode search tool on the official UK government website to find the public schools nearest to you.
Thanks to the filter "Ofsted rating" (note Ofsted), establish the list of the 5 best schools (mention "outstanding" or "good") in your neighborhood. Do not hesitate to call the schools to ask them if they are taking new students, what are their admission requirements, if you can visit the establishment, etc.
Ofsted (OFfice for STandard in EDucation) annually inspect and rate UK schools against specific national criteria. It also takes complaints from parents and can order the closure of a school.
Contact the local council of your borough to complete an application for registration and give your list of choices. You will receive a response within 15 days.
If you are accepted, registration must be finalized directly with the school. If you are refused, you still have the option of appeal - online.
Also remember to find out about the student uniform.
For secondary school, select schools that offer the specialties desired by your child as part of the GCSE.
School meals
In the UK, the lunch break is quite short, so children all eat at school.
The canteen is free in Reception, Year 1 and Year 2 and generally offers a classic menu, vegetarian or halal.
You can also choose to give your child a packed lunch every day.
More info
Useful links