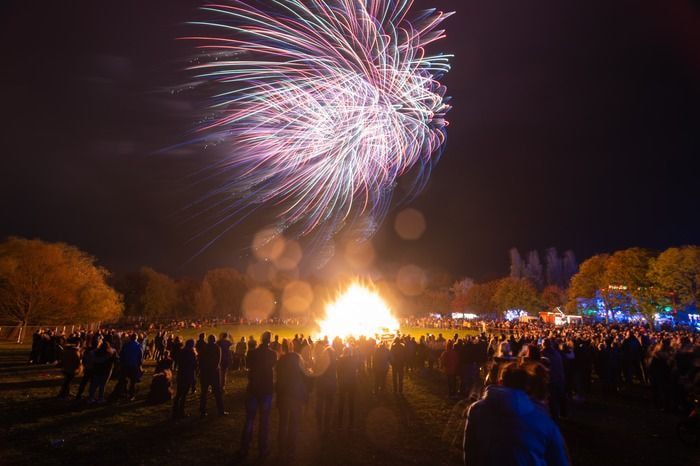 What is Bonfire Night?
In Great Britain, The Bonfire Night - also called the Guy Fawkes Night - is a traditional festival that celebrates the anniversary of the powder conspiracy (Gunpowder Plot).
It takes place every year on November 5: fireworks and bonfires are organized all over the country.
If November 5 falls on a weekday, the celebrations will take place on the weekend.
History of the Bonfire Night
On November 5, 1605, revolted against the Protestant policy of the time, English Catholics led by Robert Catesby, Guy Fawkes and 11 other accomplices, tried to explode the Houses of Parliament with barrels of powder; but the plot fails and the conspirators are arrested.
The King James I, present at the time of the attempted attack escaped certain death.
After their arrest, they were imprisoned, tortured and then executed for high treason at the fortress of the Tower of London.
Even today, the cellars of the Houses of Parliament are searched before each opening to ensure that no conspirator is preparing a possible attack.
Bonfire Night 2021
In the days leading up to Bonfire Night, it is not uncommon to see children walking around representations of Guy Fawkes as rag dolls and asking passers-by "a penny for the guy": the money is raised to buy fireworks for Bonfire Night.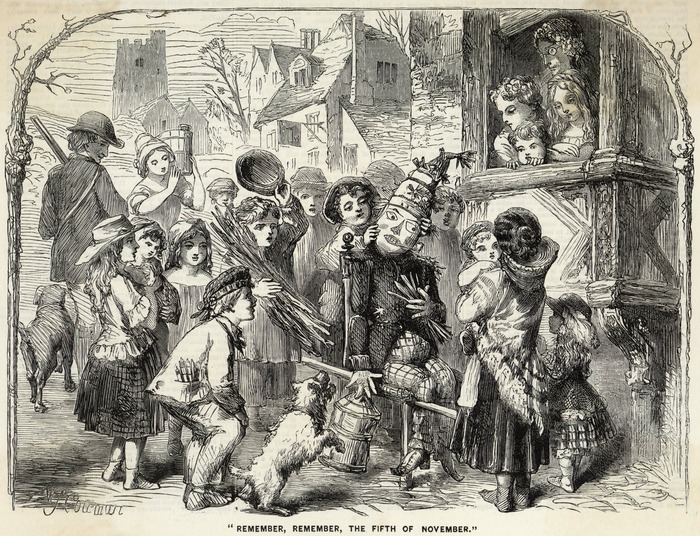 You will certainly recognize this smiling mask with its marked features: it was adopted by the Anonymous collective which defended freedom of expression on the internet.
The 2021 celebrations in London
The 2021 celebrations are taking place at various strategic points of the capital:
Alexandra Palace: fireworks show, German beer festival, music by Trevor Nelson and nightclub on ice (Saturday, November 6,

paying

)
Barnes Sports Club: fireworks show, traditional bonfire and "Best Guy" competition (Saturday, November 6,

paid

)
Battersea Park: fireworks display on the banks of the Thames, bonfire, bars and restaurants (Saturday 6 and Sunday 7 November,

free

)
Chiswick Business Park: fireworks show, live music, fire performers and street food (Thursday, November 4,

free

but on reservation)
Croydon Road Recreation Ground: silent fireworks show, fun fair and other family entertainment (Saturday, November 6,

paying

)
Morden Park: James Bond-themed fireworks show, fun fair rides, street food and hot drinks (Saturday, November 6, 5:15 p.m. and 7:15 p.m.,

paying

)
Wimbledon Park: fireworks show, merry-go-rounds and street food (Friday 5 November, 5.15 p.m. and 7.15 p.m.,

paying

)
Some shows are paying and / or must be booked in advance!