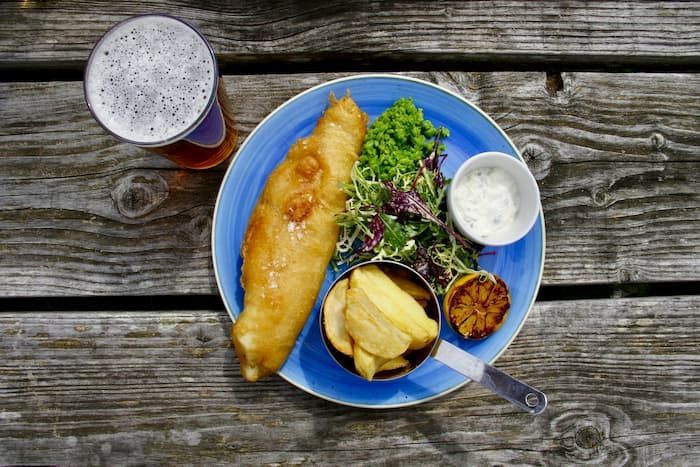 What are the typical English dishes?
The traditional Anglo-Saxon dishes are:
The fish and chips : fried fish (usually cod) and chips
The roast beef
The steak and kidney pie : beef pie with kidneys
Yorkshire pudding : shortcrust pastry made with egg and milk (sweet or savory)
Baked beans : white beans in tomato sauce
The apple pie : to be enjoyed hot!
Fish & chips is a typical London dish !