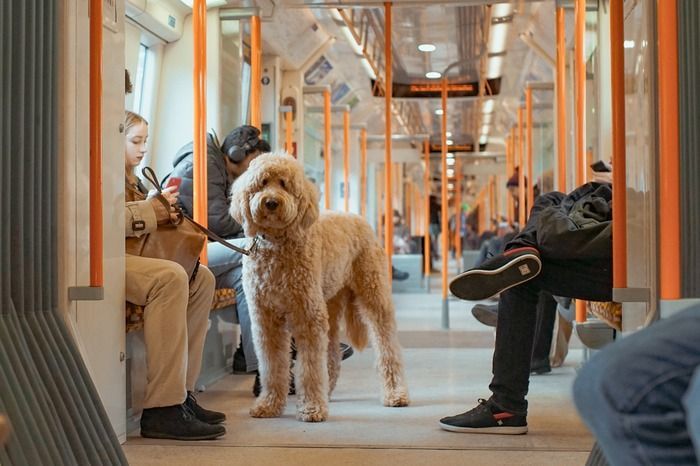 Can I take public transport with my pet?
Yes, pets* are allowed on London buses and undergrounds.
They travel free but must be kept on a leash or transported in a suitable transport cage.
Unless a service dog trained to walk on moving escalators, you must carry your pet or use the elevator or the stairs.
---
* dogs and other harmless animals