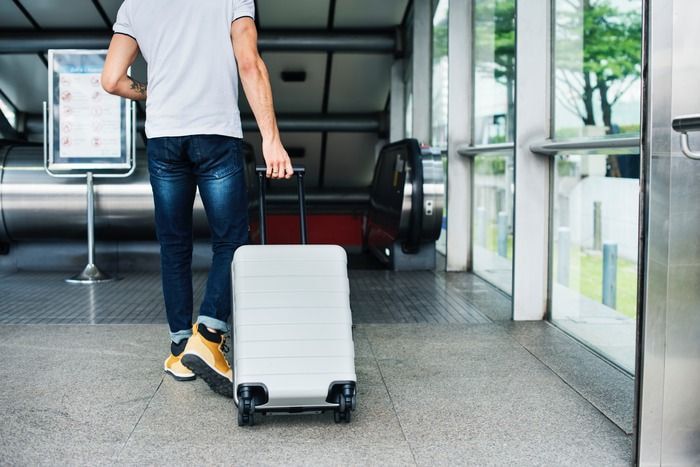 How many bags are allowed on a flight with easyJet?
Different rules apply for hand (cabin) baggage and checked baggage on easyJet flights.
Free
1 piece of hand baggage (cabin) per person:

No weight limit
Maximum size: 56 x 45 x 25 cm (handles and wheels included)
To travel with a handbag in addition to your carry-on baggage, you must be an easyJet Plus cardholder or have booked a Flexi ticket or a seat in the front (or with more legroom ). Otherwise, the handbag must be placed in your hand luggage.
You can take additional items in the cabin such as: crutches, umbrella, coat, walking stick, standard bag of duty free goods purchased at the airport (duty free).
Your hand baggage can be placed in the hold if there is no more space available in the cabin (approximately 70 hand bags). This operation - which takes place during check-in - is completely free for the passenger.
Paying
Each person can book up to 3 pieces of checked baggage:

Maximum weight: 23 kg per piece of luggage

You can purchase additional weight per 3 kg unit (maximum allowed: additional 9 kg).

Maximum size: length + width + height must be less than 275 cm