Description
Trade Day - Junipalooza London 2020
Monday 8th June - 11.00 - 16.00
Junipalooza is the UK's premiere Gin event.
Heading back to Tobacco Dock in June 2020, the festival is a tribute to Gin, made by people who love it, starring people who make it and filled to the brim with curious minds keen to discover more about it.
This year, we are extending the event to include a trade day on Monday 8th June, aiming to gather the most brilliant minds in the UK drinks industry under one roof. This is a Trade meets Distiller event, with over 70 distillery teams (packing well over 300 gins between them) there to share samples and knowledge.
This is a brilliant opportunity to gain valuable insight into the category and where it's headed, with open sampling, talks, seminars and category reports aimed at sharing knowledge and empowering the industry to improve gin shelves in the on and off trade.

WHAT'S GOING ON...
Each distillery will have their gins available to sample, along with a distiller or brand owner around for you to get wider context and a better understanding of who and what they are about.
There will be a total of five seminar and panel discussions throughout the day specifically aimed at empowering brands and those in on and off-trade, with tailored content delivered by industry leaders.
We will be unveiling an unprecedented Gin Category Report, free to take home for anyone attending that includes a wide-reaching data package in easily digestible format. The key information will combine the broadest data based insights ever gathered on the Gin category.
This package will be translated using unique insider knowledge into usable actions aimed at providing guests a clear commercial advantage. This will include:
- Consumer behaviour and trends (buying, searching, recommendations and perception).
- Consumer & trade preferences, changing habits and considerations.
- Brand and producer insights, from category averages, future trends and global market impacts.

THE PARTNERS
We are proud to working in partnership with Enotria & Coe to ensure the day is a huge success.
Enotria & Coe is the UK's leading premium wine and spirits distributor, with sales of over 30m bottles per annum to a huge range of customers across the country and internationally. Enotria sells around 4,000 SKUs of wines and spirits to over 2,000 trade customers, including independent on-trade (restaurants, gastro pubs, bars, etc) and specialist off-trade retailers, as well as many major pub and restaurant chains and all the major supermarkets and wine shops.
We are also proud to be collaborating with the Gin Guild and WSET, who will be bringing their unique category and education insights to help guests augment their understanding of the category.

TRADE DAY TIME-TABLE
11.00 - Coffee & samples from distillers are available throughout the day.
11.30 - Category briefing. State of the market in 2020
- We will cover what's going on in the UK, the size of the market, growth, how it is changing and the new opportunities to sieze upon in a contracted marketing, followed by a Q&A.
12.00 - Ginfographic. Trends and data insight
- We will explore what consumers are buying, how each channel differs (online retail, on-trade, off-trade). We will explain Gin's digital footprint, consumption and interest patterns, preferences and assumptions as well as future forecasts for the year ahead.
13.00 - OFF-TRADE insights
- We will exlplore channel specific data, with insight into spending patterns and consumption. This will be followed by a panel discussion with Enotria & Coe's Head of Off-trade and two other retailers.
14.00 - ON TRADE insights
- We will exlplore channel specific data, with insight into patterns and consumption. This will be followed by a panel discussion with E&C Head of On-trade, their Spirits Buyer and two innovative bar owners.
15.00 - The future of Gin
- A panel discussion will take place around four key areas that will define the future of gin. We will begin by covering the difference between opinion & sales in a bi-polar category (and how perception is everything in consumer trends). We will then question which category is ready to take over (and if so, when), before discussing whether ammending rules and regulations matter at this point given the rampant change that's already occured. We will then look at the grass roots of education galvenising a new generation of enthusisats, the new areas of growth and new markets for the category.
16.00 - Fin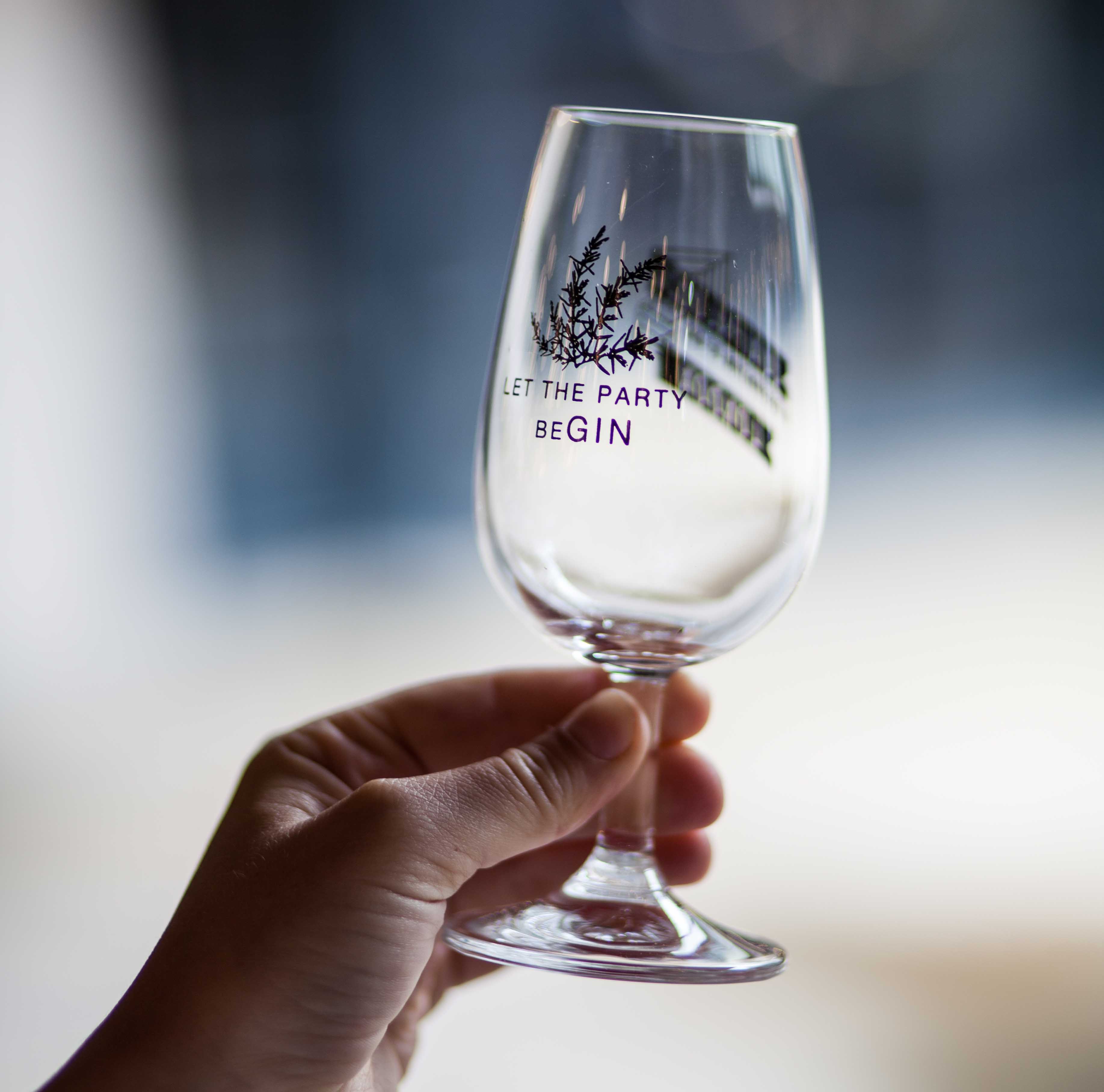 To Attend:
The Junipalooza Trade day is for industry only.
Please note that spaces for the Trade day are limited to drinks professionals only. Registration is restricted to recognised drinks press journalists / Gin bloggers, recognised drinks industry and selected members of the on-trade and off-trade.
All applicants will be screened. Please use a relevant business email address, as if there isn't sufficient evidence that you are professionally involved with the drinks industry, your application will be rejected.
Closing times.
The session runs from 11.00 - 16.00.
Samples from producers will stop 20 minutes prior to the end of the session.
Where can I contact the organiser with any questions?
For any other questions please contact us on: info@ginfoundry.com

Is my registration/ticket transferrable?
Tickets are not transferable or exchangeable for a consumer session over the weekend.
Can I bring my own products to the Trade Day?
If you are not an exhibitor at Junipalooza London 2020, we will prohibit all other products to be sampled or handed to our guests. Please respect that this is for the companies exhibiting at the show.