En bref
Du 14 avril 2021 au 15 avril 2021
À partir de
(3 autres options disponibles)
Description
PLEASE NOTE: Prices are in US dollars
🌏 #mtpcon Digital comes to AsiaPac!
On 14-15 April, #mtpcon Digital hits AsiaPac to do what we do best – coming together to push our product craft forward!
Get set for two days of invaluable product insight, some of the biggest names in product, countless opportunities to network with your peers, and the chance for us all to contribute to our incredible community.
Plus all conference tickets include a year's free Mind the Product membership. This gives you exclusive access to all #mtpcon Digital talk recordings, write-ups, and so much more, helping you continue your product learning for a further 365 days!
If you have a passion for product and a burning desire to learn, share, and build great products, then #mtpcon Digital APAC is the event for you – and as this is our only 2021 APAC conference, you'll want to be part of it.
We're also mega excited to release the names of some of our amazing speaker line-up, including our first keynotes: Product Discovery Coach and Author of Continuous Product Discovery Habits, Teresa Torres and Partner at Reforge and former Chief of Staff at Gojek, Crystal Widjaja - only the best for our community!
"#mtpcon is always a must-attend event and the digital experience was no different. The content was great and each talk had some nuggets that you could take away to try in your own work. It is the one conference that I always come away feeling like I have learned something useful!" Eddie Sawyers, CPO at Tillo
Read more about #mtpcon Digital APAC
💫 Actionable Learning Beyond #mtpcon Digital
As well as two immersive days of product learning at #mtpcon Digital APAC, you're investing in your professional development for a whole year!
Included in your #mtpcon Digital APAC ticket is one year of Mind the Product Prioritised membership worth $250 (or an MTP Leader membership for the more senior product people of our tribe). This gives you access to our premium content, even more interaction with product experts at our exclusive member events, and the opportunity to connect with peers tackling similar challenges to you – 365 days of the year!
As a member, you'll also get exclusive access to #mtpcon Digital APAC talks after the conference
"I didn't think it was possible to feel so connected to an entirely new group of people through a virtual conference, but I felt the energy, the sense of community, and the joy that everyone brought to this event throughout." Kaelin Burns, Director of Product, Fractal
Why is attending #mtpcon Digital so valuable?
#mtpcon in a digital format? It just works. And while we'll bring back some of our in-person events when we can, our digital events are here to stay – they're accessible, affordable, reach product people around the world, and most importantly, our community of product people (you!) love them!
Connect with your community 🤝
As many of us are feeling quite isolated right now, finding ways to build meaningful connections with our product tribe is key – #mtpcon Digital APAC will help you to build those connections. What's more, we're giving you even more time to connect and network at our April event! You'll meet product people facing the same challenges as you at our 1:1 speed networking sessions and roundtable discussions, where you can hone in on the topics that matter to you, get ideas and advice from people in the same boat, and build relationships that last long after the conference is over.
Build better products 🛠
#mtpcon attracts the best in product from across the globe, covering the most current and impactful topics. At #mtpcon Digital APAC you'll learn tips, tricks, and product secrets from senior leaders at top product companies, helping you to improve those invaluable core product management skills and making it easier to find solutions to problems. You'll feel confident putting your actionable learnings into action back at work, making a real difference in your company. Plus, you'll have access to all the talk recordings and tons more resources with your Mind the Product membership (included with every ticket).
A winning digital formula 🥇
#mtpcon Digital APAC is all about getting involved! Dust off that webcam and get set to interact – #mtpcon Digital APAC is all about getting involved. We'll have amazing keynotes, interactive breakout sessions and Q&As, thought-provoking roundtables, and more! And back by popular demand, we're delighted to be using event platform Hopin for a seamless digital experience.
A (tried and tested) life-friendly conference 🗓
#mtpcon Digital APAC comes with a flexible schedule to allow for life, kids, work, and the rest. Our schedule runs over two days at times to suit as many APAC time zones as possible for maximum networking and learning. We've also added a few more breaks, allowing you the chance to check in with your team, grab another coffee, or just…you know, take a break!
Find out more about what makes #mtpcon Digital but different
🏢 Attended by
We've seen thousands of product people at our digital conferences from 600+ companies all over the world!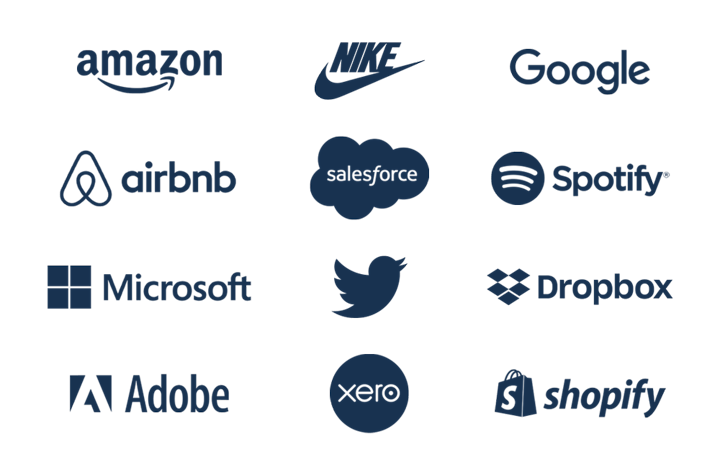 🙋‍♀️ Frequently Asked Questions
I'm already a member, how does ticketing work for me?
If you're already a Prioritised or MTP Leader member then check the Upcoming Events area in your member dashboard for your exclusive #mtpcon Digital APAC offer.
Can I get an event ticket without membership?
All #mtpcon Digital tickets come with an annual Mind the Product membership. This gives you access to premium editorial (including recordings of all #mtpcon Digital talks), even more interaction with product experts, and the opportunity to connect with peers tackling similar challenges to you – 365 days of the year.
If you're already a Prioritised or MTP Leader member then check the Upcoming Events area in your member dashboard for your exclusive #mtpcon Digital APAC offer.
What tech setup will I need to take part in the event?
Our event platform means you don't need to download anything, everything will be in your browser. That does mean that we strongly recommend you use the latest versions of Chrome or Firefox – sadly Microsoft Edge and Safari don't support the latest innovations in WebRTC that enable us to keep everything in the browser. You may also experience connection issues if you are connecting to our event platform using a VPN.
Has this event replaced #mtpcon Singapore 2021?
Due to the continued global restrictions, we have pivoted our in-person conference, #mtpcon Singapore, to bring you our smash hit online event #mtpcon Digital to APAC on the 14 and 15th April 2021. We're also including one year of free Mind the Product membership with every conference ticket so you can continue your product learning 356 days a year.
Do you offer discounts for students, startups, non-profits, etc?
We do not provide any discounts. We receive a high number of requests for discounts from charities, non-profits, students, start-ups and small businesses. As a small business ourselves, we simply cannot accommodate all requests and we do not feel it is our place to judge who should benefit. We have priced #mtpcon Digital APAC lower than our in-person Singapore conference to reflect the alternative model but feel the value is accurately represented in the price.
Can I change the name or other details on my tickets after I purchase?
Yes, but only the person who purchased the tickets can make these changes on Eventbrite. You are free to change your ticket details up to two days before the event, including name, title, etc. Please make sure these details are correct as they will be what we show on your online event profile! Just login to Eventbrite and make the changes, following these instructions. If you can't reach the person who purchased the ticket in order to get them to change the information please contact us on tickets@mindtheproduct.com and we will help you make the updates.
Can I get a refund?
We offer a full refund up to one month before the event. Simply log in to Eventbrite and request the refund following these instructions. As with changes, only the person who purchased the tickets can request a refund.
Can I pay by invoice?
As we are a small team we only offer payment by invoice if you are buying 5 tickets or more due to the additional overhead. Please also note that no tickets are held/issued until payment of the invoice has been received. Request to pay by invoice by emailing tickets@mindtheproduct.com.Please note:
Tickets are not held until payment has been made – there are no exceptions to this.
We cannot agree to any terms and conditions associated with Purchase Order numbers or other supplier agreements.
We do not fill in supplier detail forms for ticket invoices – if you cannot find details you require on our website – please email tickets@mindtheproduct.com
Frequently Asked Questions | Terms & Conditions | Code of Conduct | Privacy Policy