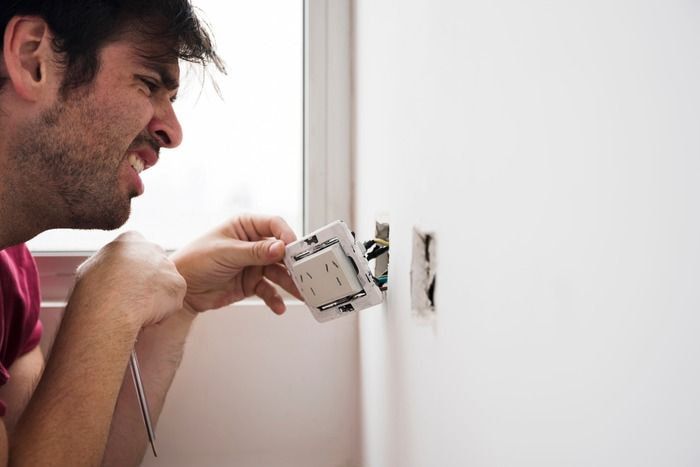 Need a helping hand? Belfix have thought of us!
A boiler failure? A door slamming?
We all have been at least once in this kind of situation: shampoo full of hair and no more hot water or in pajamas, mail in hand, in front of our entry door... totally helpless.
But in Belgium, the founders of Belfix have thought of us! This online reservation platform makes it possible to call on many home repair and maintenance professionals: locksmiths, plumbers, heating engineers, electricians, roofers, cleaning companies, renovation companies, gardeners, movers, swimming pool specialists, and so on.
Professionals for the small or large daily galleys, but also building professionals for renovations or help with moving projects. They have it all!
Aimed at individuals and businesses, Belfix is ​​available in Belgium, France and the United Kingdom and offers to its customers a lot of different services, including:
Comparison of professionals available near their home
Attractive prices: with competition between different professionals which avoids overbilling for services

Examples: £113 for opening a slammed door (between £120 and £150 for a locked door), £99 for a water leak or £99 for a flat tire change.

Final quotes including everything without any surprise at the end: travel to your home, equipment and site cleaning included
Online appointment booking, directly on the platform
No price increase in the evenings and weekends
It is also possible to select the professional based on additional criteria such as reactivity, previous clients evaluations, etc.
Thanks to its online planning management system, you choose the day and time that suits you, and the appointment is confirmed! The platform is accessible 24/7 and payment is made online - or you can chose to pay on site, at the time of the intervention.
Beflix is helping to put independent professionals in direct contact with their end customers.
In short, Belfix is ​​THE platform that simplifies your daily life, whatever your issue, and always at the best price!