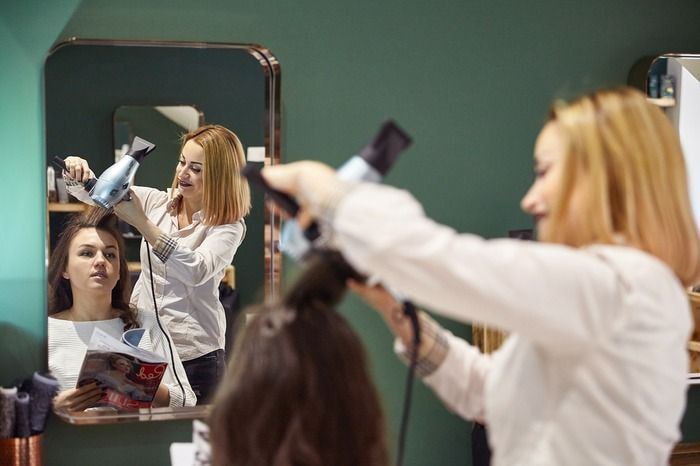 Margaux Salon opens a second salon!
At just 30 years old, Margaux Cras - a young Lille expatriate for 10 years now - is now the patron of a new brand of hairdressing and beauty salons in London: Margaux Salon.
Passionate about hairdressing since her childhood, daughter and granddaughter of a hairdresser, at the age of 15 she landed an assistant position at the Cannes Film Festival, with the hairdresser-partner Jean-Claude Biguine.
3 years later and a CAP in hand, the 18-year-old woman decides to try the adventure in Australia; she will work for 9 months in a salon in Sydney.
At 20, she opened her first hairdressing salon in Lille - then went on a trip... Europe, Oceania, Asia - Margaux finally decided to put her bags in the English capital: London!
First lounge at Finsbury Park
Upon her arrival in London, Margaux quickly found a job in a hairdressing salon in Chelsea - and met the one who would become her partner in life and at work: Vincent Doucet.
Then everything accelerates, she is contacted by Dessange to open their very first salon in England. An ambitious project on which they will work for almost a year, but which will ultimately not see the light of day.
Following this experience, Margaux finally decides to open her own living room, in her image: custom-made furniture with the support of a decorator - to create the living room of her dreams! Deep green, raw wood and copper-colored metal to stick to the living room's organic universe.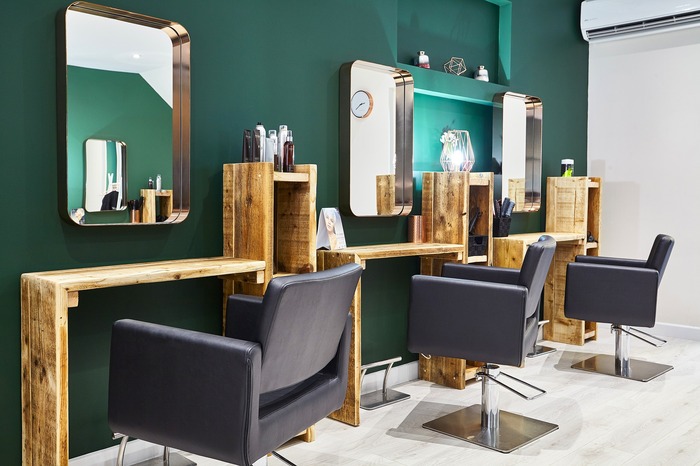 The first Margaux Salon opened at Finsbury Park in November 2017.
New salon in Kentish Town
A second Margaux Salon opened on Saturday July 4, 2020 in Kentish Town - the official date for the reopening of hairdressing salons after this difficult period of confinement!
Organic and natural products
Whether for the hair or the nails, Margaux Salon makes it a point of honor to use only organic or natural products. These products are less dangerous for its customers - but also for its employees!
In 10 years of career Margaux has indeed been able to observe the harmful effects of chemicals on the body: allergic reactions, migraines, etc.
"As beauty professionals, it is our responsibility to promote best practices and the best products. "- Margaux Cras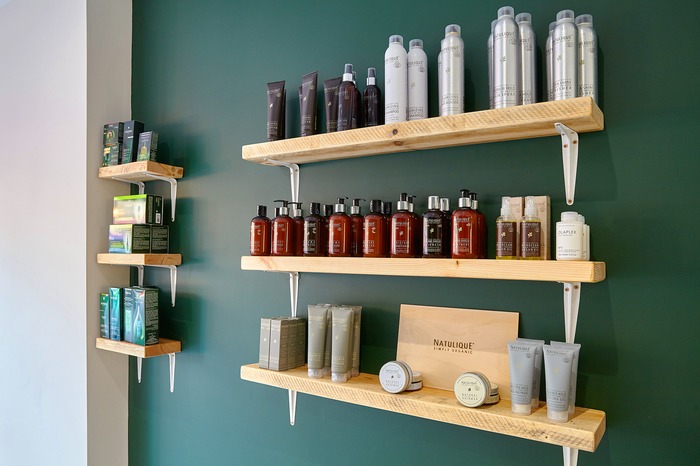 Margaux Salon is associated with the Danish brand Natulique, specializing in organic hair products - and works with the range of natural Peggy Sage nail polishes.
Team
The young entrepreneur is accompanied and supported by her partner Vincent Doucet, and now surrounded by 7 employees: Angela, Claire, Eric, Filipine, Pedro, Sophie and Yoann.
Services offered
Margaux Salon takes care of:
Your hair: color, cut, balayage, care, etc. - for women, men and children.
Your nails: manicure and pedicure.
And inform and advise you - in French or in English.
Address and opening hours
Find the address of the salons and their opening hours on the professional page of Margaux Salon.