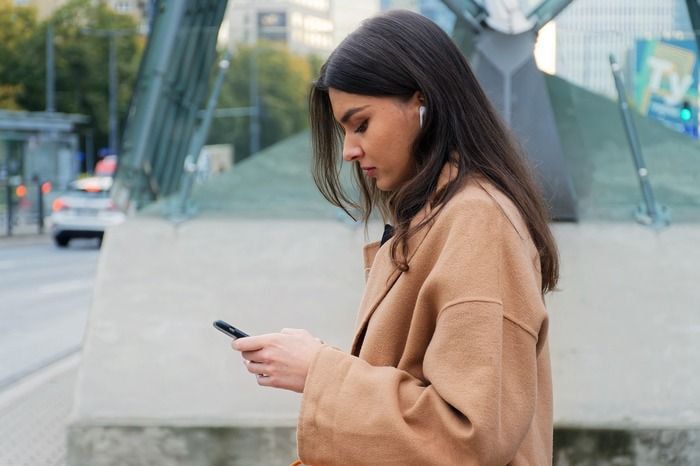 Why use a guided tour app?
Who says holidays says travel, and who says travel says: sightseeing! And what could be better than discovering a city, a place or a district with the stories, comments and anecdotes of a guide?
Or... an audio guide! Indeed, in the era of smartphones, the guided tour is modernizing - but what are all these audio-guided tour applications worth to download directly to your mobile? And above all, which one to choose?
Focus on the advantages of these new tourist guides 2.0 and more particularly on the Rewind Stories application!
The advantages of the audio-guided tour
The advantages of the audio-guided tour in 2 words:
Freedom: you choose when the tour starts and ends, and you decide when to take breaks. Description of the place, photos, comments and anecdotes, you can enjoy the visit at your own pace, completely independently! In addition, during this pandemic period, the audio-guided tour allows you to avoid crowds and to respect social distancing and the health rules in force.
Economy: booking a traditional tourist guide for each of your visits can quickly turn out to be overpriced; audio-guided tours are generally much cheaper, and sometimes even free! Some museums or tourist institutes offer their own audio-guide device, but for less traditional outdoor visits, there are many smartphone applications for audio-guided walking tours.
And to make your visits even more fun, some suppliers also offer games such as treasure hunts, questionnaires or even surveys.
These new 2.0 guides obviously do not replace the contact and exchange that a traditional guide can offer, but they remain a good alternative or complement to your tourist habits!
Rewind Stories: audio-guided tours in France
Rewindstories.com (application available on iOS and Android) offers audio-guided walking tours, each lasting 1 hour.
All itineraries and visits are offered by professional guides holding the official guide-lecturer card and the audio tapes are recorded by professional actors. Finally, thanks to a geolocation system, you can make the most of your visit by keeping your smartphone in your pocket.
Need a break? You can stop and resume your visit at any time!
The application offers more than 15 audio-guided walking tours in France, in the cities of:
Paris (10 audio-guided walking tours): where you will discover the village of Montmartre, the Eiffel Tower, the Palais-Royal, the Marais and its Jewish & LGBT communities or if you are an amateur of street art, the 13th arrondissement.
Lyon (6 audio-guided walking tours): where you can explore Old Lyon, climb the hill of Fourvière or if you are more of a foodie, enjoy a culinary visit to the discovery of Lyon gastronomy!
Marseille (1 audio-guided walking tours): where you will visit the historic district of the city, Le Panier.
It is also possible to book additional activities (cruises or Hop-On Hop-Off buses) or to introduce your loved ones to this new mode of visit by offering them a gift card of 3 visits of their choice for €19.99 (card valid for 3 years, audio-guided visits available 7 days a week, 24 hours a day).
With that, good visits!